All Major Credit Cards Accepted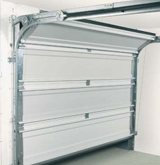 Queens Garage Door Contractors are usually hard to find and when you do find them most of Queens Garage Door Contractors are not trustworthy and can possibly harm your garage instead of fixing it. Please be aware that if you are looking for a trustworthy and caring Garage Door Contractor in Queens,NY then you are visiting the correct website and are the right place. Our garage door company has been serving customers like you for over 15 years throughout all parts of queens like Queens Village, Flushing, Fresh Meadows, Far Rockaway, Jamaica, Elmhurst, Corona and anywhere else in the area you could think of. Did you know about 84% of our customers here about us from friend and family referrals? We take pride in our reputation and work hard to maintain the good business relations we have with business owners, managers of municipal buildings and even single residential homeowners nearby. Queens Garage Door diverse range of customers allows us to gain more experience and enrich our business and keep healthy relations. We want to continue to improve and constantly do random monthly check-ups on our staff to ensure all of Garage Door Queens customers are getting the utmost respect and customer service 100% satisfaction. Queens Garage Door staff will help you from the moment you want to customize a brand new door down to the color, size, window design up until the actual installment and thorough inspection of the job. We also provide 90 day warranty to every single one of our customers to guarantee 100% satisfaction and make sure the job will last long so you don't have to call for future major maintenance.
Call us at 1 (800) 336-9270
Often times your garage door needs a simple adjustment and we can walk you through the process of repairing it over the phone....Saving you money. Give us a call for a free estimate we can usually determine what your problem may be after a few questions and give you a quote over the phone.
The most common garage door repairs are broken torsion spring, busted cables, bent panels, stripped motor trolleys (genie) and stripped gears in liftmaster motors. We can also service your existing garage door or motor if its noisy or not running smooth. Most times we can get your garage door or motor running like new with some adjustments.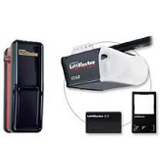 -Garage Door Service Includes:
-Checking the Door Balance and Adjusting the Torsion Springs
-A thorough check of all parts including rollers, hinges, bolts, back hangs
-We check the torsion springs- to make sure they are in good condition
-Lubrication of all Parts
-We inspect the Garage Door Motor and make the necessary adjustments
-Such as adjust the limit switches, checking the force adjustment
Call us at 1 (800) 336-9270
Above are just some of the services that Queens Garage Door Contractors offer to our loyal customers if you have any questions please feel free to call us!
Call us now and get 10% off.
Did your spring snap?
Is your garage door stuck?
Do you need to reprogram the keypad on your garage door opener?
CALL US WE CAN FIX IT!
Don't waste time calling other competing garage door companies in Queens who will just charge astronomical prices, call us now and we will give you 10% off on top of a reasonable price. Queens Garage Door staff is on standby waiting for your call.